Bailey's Prime Plus

Make a Reservation
Bailey's Prime Plus on Park Lane continues the legacy of elegant dining established by Dallas restaurateur and owner Ed Bailey. The atmosphere and décor of the restaurant is a lavish fusion of elegance and modern chic. The food at Bailey's is also elegant, offering an abundance of premium steak and seafood with a southwestern twist. While most steakhouses fill their menu with meat dishes, Bailey's Prime Plus has an excellent selection of signature salads and sides that can complement a steak or shine on their own. The restaurant also offers a light yet satisfying lunch menu, ideal for a business or birthday lunch.
---
---
Photos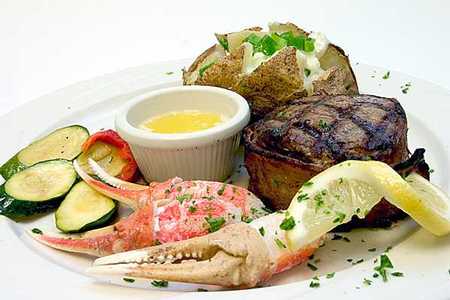 ---
Restaurant Info
Address:

8160 Park Ln.,

Dallas

TX

75231

Cross Street: Greenville Avenue
Category: Fine Dining
Reservations: Recommended
Parking: Public Lot |
Payment Options: VISA | Amex | MasterCard | Discover |
Corkage Fee: N/A
Staff:
Website: http://www.baileysprimeplus.com/
Phone: (214) 750-8100
Business Hours
Monday

| All Day 11 a.m. - 10 p.m.

Tuesday

| All Day 11 a.m. - 10 p.m.

Wednesday

| All Day 11 a.m. - 10 p.m.

Thursday

| All Day 11 a.m. - 10 p.m.

Friday

| All Day 11 a.m. - 1 a.m.

Saturday

| Dinner 5 p.m. - 1 a.m.

Sunday

| Dinner 5 p.m. - 10 p.m.
Features
Full Bar
Live Entertainment
Private Room
Wheelchair Access
Happy Hours
Lounge / Bar
Occasion
Romantic Dining
Dining Alone
Business Dining
Meet for a Drink
People Watching
Special Occasion
---
F.A.Q. - Frequently Asked Questions
---
Map
Restaurant Address:
8160 Park Ln.,
Dallas
TX
75231
---
User Reviews