Absinthe Lounge

Make a Reservation
The "Green Fairy" may be gone, but at the sultry, dark Absinthe Lounge and Cigar Bar, she's making waves in a good way. Reminiscent of an old-school European tavern, the Absinthe Lounge is a bar and lounge featuring live music and exquisite signature cocktails under a green glow. Considered by regulars to be mellow, laid-back and secluded, this unique lounge has live music and drink specials every weekend. Glowing softly like the drink it's named for, Absinthe Lounge and Cigar Bar is a little step out of Texas.
---
---
Photos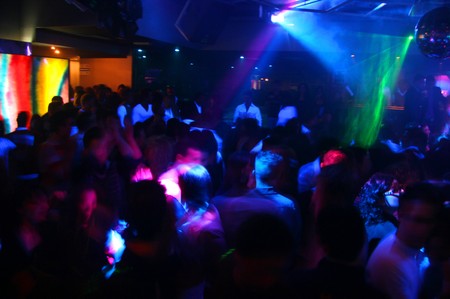 ---
Restaurant Info
Address:

1409 S. Lamar St.,

Dallas

TX

75215

Cross Street: Belleview St.
Category: Bar/Lounge
Reservations: Unknown
Parking:
Payment Options:
Corkage Fee: N/A
Website: http://www.absinthelounge.net/
Phone: (214) 941-9338
Business Hours
Monday

| Bar 4 p.m. - 2 a.m.

Tuesday

| Bar 4 p.m. - 2 a.m.

Wednesday

| Bar 4 p.m. - 2 a.m.

Thursday

| Bar 4 p.m. - 2 a.m.

Friday

| Bar 4 p.m. - 2 a.m.

Saturday

| Bar 6 p.m. - 2 a.m.

Sunday

| Bar 6 p.m. - 2 a.m.
Features
Full Bar
Late Dining
Live Entertainment
Smoking Area
Happy Hours
Lounge / Bar
Occasion
Dining Alone
Meet for a Drink
People Watching
---
F.A.Q. - Frequently Asked Questions
---
Map
Restaurant Address:
1409 S. Lamar St.,
Dallas
TX
75215
---
User Reviews